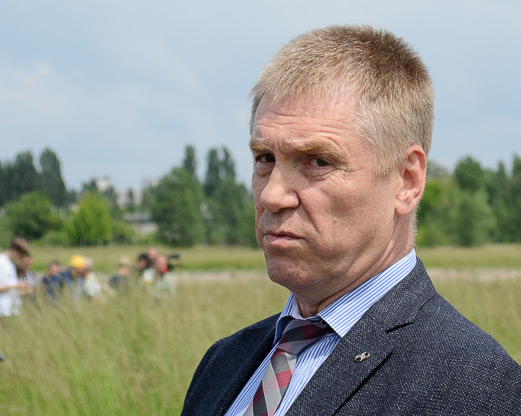 Oleksandr Hrytsenko, former Managing Director of Antonov Logistics Salis GmbH (Germany), which was established by SE Antonov for the performance of air cargo transportation services under the program Strategic Air Lift International Solution (SALIS), is suspected of embezzlement committed on a large scale.
Relevant criminal investigation was opened on 11 May 2022 by the Main Administration of the National Police of Ukraine in Kyiv subject to the signs of a criminal offence stipulated by Article 191 of the Criminal Code of Ukraine "Embezzlement, misappropriation of property or its seizure by abuse of official position". This article provides for liability in the form of imprisonment for the period of up to twelve years with confiscation of property.
Mr. Hrytsenko was removed from the office on 15 February 2022 and later dismissed from his post on the basis of the shareholders' decision further to the results of the financial audit.
Currently the position of the General Director of State Enterprise Antonov is occupied by Evhen Pavlovych Gavrylov.
SE Antonov has been providing transportation services to NATO Support and Procurement Agency through Antonov Logistics Salis GmbH since 2019.
Prior to the war between Russia and Ukraine, heavy and oversized cargo air transportation services to NATO were provided by Joint Venture Ruslan SALIS (which was established in Germany in 2005 between SE Antonov and the Russian group of companies Volga-Dnepr).
As it was previously reported, in March this year twelve aircraft An-124-100 Ruslan, owned by JV Volga-Dnepr (Russia), were arrested as a part of criminal investigation on the basis of a court decision. Total cost of the arrested aircraft is more than UAH 24 bln.